Investigating Arab/Muslim Character in Some Selected Post- Colonial Novels
Asst. Lecturer. Ahmad YasirDhain

University of Thi-qar / College of Education for humanities.

Asst. Lecturer. Mugdad Abdul Imam Abood

University of Basrah / College of Arts
Abstract
         Post- colonialism is a literary movement which is as an opposition to colonialism. Post-colonial literature is based on racial affairs (white and black) with its effects the society. It aims to investigate the reflection of the Arab/Muslim in post-colonial novels. This study hypothesizes that this type of the novels has the negative qualities of the Arab/Muslim character. This study falls into four sections. The first section is an introduction. The second section represents the reflection of the Arab character in Post-colonial literature. The third section deals with background information of post-colonial novels. The fourth section investigates the Arab/ Muslim character in some selected post –colonial novels . Finally, the study has reached some conclusions that verify the hypothesis of the study
Downloads
Download data is not yet available.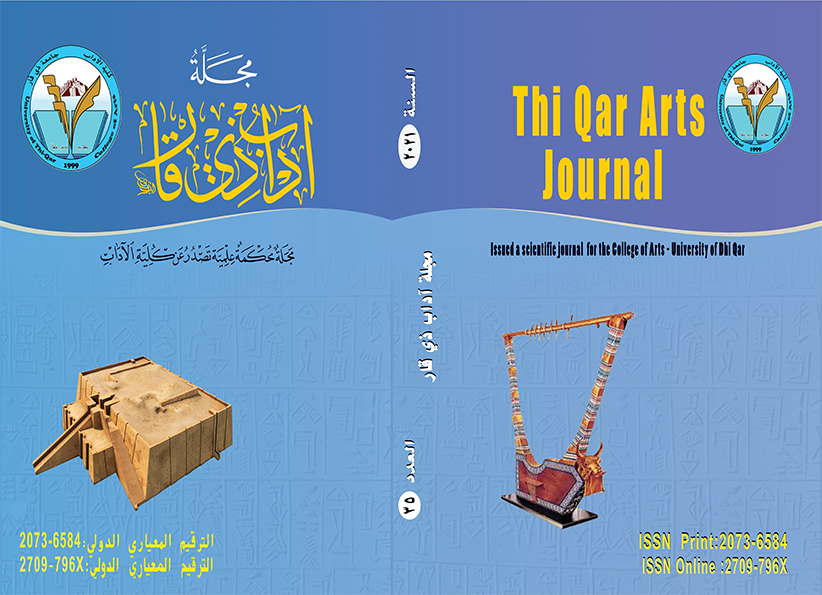 How to Cite
Asst. Lecturer. Ahmad YasirDhain, & Asst. Lecturer. Mugdad Abdul Imam Abood. (2021). Investigating Arab/Muslim Character in Some Selected Post- Colonial Novels. Thi Qar Arts Journal, 2(35), 96-104. https://doi.org/10.32792/TQARTJ.2021
Thi Qar Arts Journal
For all articles published in Thi Qar Arts journal, copyright is retained by the authors. Articles are licensed under an open access Creative Commons Attribution 4.0 International (CC BY 4.0)
, meaning that anyone may download and read the paper for free. In addition, the article may be reused and quoted provided that the original published version is cited. These conditions allow for maximum use and exposure of the work.