دور الانثـروبولوجــيا التطـبيقيـة فــي حــل مشاكل التـنمـية
د. علي كاظم حمزة

جامعة ذي قار ـ كلية الآداب
Abstract
      Applied anthropology is defined as that section of anthropology that is concerned with describing the changes in human relations and the efficacy of the principles that control human organization. Practically speaking, applied anthropology has been considered as that domain that provides accurate knowledge about local communities to all those who have a responsibility to make decisions about these communities.
     The incorporation and employment of knowledge of people's cultures into achieving certain goals is an old matter; the idea of applied anthropology has begun since the moment the first contact between early western communities and tribal and rural communities. However, these beginnings did not meet the process required by applied anthropology. In fact, the intellectual climate for that period of the sixteenth and eighteenth centuries was devoid of awareness of scientifically recognized methods of anthropological research and application. For such reasons, the colonial administrative, economic and social plans have failed to address the problems of early communities despite the attempts of the ruling administrations. Applied anthropology has since emerged as a great advocate of the concept of cultural relativism, recognizing the mobility of society, rejecting cultural stagnation and emphasizing the inclusion of the development planning process, which aims to enable societies to achieve general social change while, at the same time, preserving their cultural identity.
Anthropologists, like other scientists, have put their knowledge at the service of solving scientific problems. They partner with scholars in other relevant disciplines and government agencies in an attempt to solve problems associated with social control, education and public welfare. In a number of civilized societies, anthropologists apply their own methods to solving inter-racial problems, problems of child rearing, personality development, questions of national character, and problems of industrial relations. Besides, the local culture may also constitute an obstacle to the development of modern economies and the inability to provide the appropriate ground for building a modern and developed society without making fundamental changes in these societal values
Downloads
Download data is not yet available.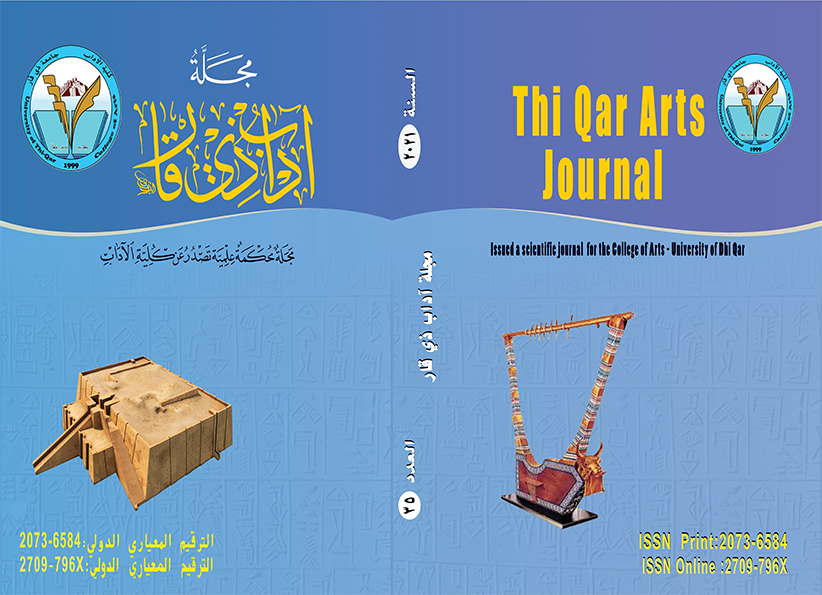 How to Cite
د. علي كاظم حمزة. (2021). دور الانثـروبولوجــيا التطـبيقيـة فــي حــل مشاكل التـنمـية. Thi Qar Arts Journal, 2(35), 237-278. https://doi.org/10.32792/TQARTJ.2021
Thi Qar Arts Journal
For all articles published in Thi Qar Arts journal, copyright is retained by the authors. Articles are licensed under an open access Creative Commons Attribution 4.0 International (CC BY 4.0)
, meaning that anyone may download and read the paper for free. In addition, the article may be reused and quoted provided that the original published version is cited. These conditions allow for maximum use and exposure of the work.
Reproducing Published Material from other Publishers
It is absolutely essential that authors obtain permission to reproduce any published material (figures, schemes, tables or any extract of a text) which does not fall into the public domain, or for which they do not hold the copyright. Permission should be requested by the authors from the copyrightholder (usually the Publisher).
Permission is required for:
Your own works published by other Publishers and for which you did not retain copyright.
Substantial extracts from anyones' works or a series of works.
Use of Tables, Graphs, Charts, Schemes and Artworks if they are unaltered or slightly modified.
Photographs for which you do not hold copyright.

Permission is not required for:
Reconstruction of your own table with data already published elsewhere. Please notice that in this case you must cite the source of the data in the form of either "Data from..." or "Adapted from...".
Reasonably short quotes are considered fair use and therefore do not require permission.
Graphs, Charts, Schemes and Artworks that are completely redrawn by the authors and significantly changed beyond recognition do not require permission.
Obtaining Permission
In order to avoid unnecessary delays in the publication process, you should start obtaining permissions as early as possible. If in any doubt about the copyright, apply for permission. Al-Adab Journal cannot publish material from other publications without permission.
The copyright holder may give you instructions on the form of acknowledgement to be followed; otherwise follow the style: "Reproduced with permission from [author], [book/journal title]; published by [publisher], [year].' at the end of the caption of the Table, Figure or Scheme