Student trends in the Arabic Language Department of the Faculty of Basic Education towards the online education platform
م. م عزة محسن خليفة الشويلي

المديرية العامة لتربية ذي قار
Abstract
The research aims for trends (students of Sumer University towards the education platform of the Department of Arabic Language as a model) and the researcher followed the descriptive approach in the research procedures being more appropriate with the research and the current research community consists of (286) students from the Department of Arabic Language The research sample has reached (130) males and females that were randomly selected, and the research tool included paragraphs through which students 'attitudes towards the learning platform could be measured after verifying the validity and stability of the tool, as the reliability coefficient reached (0.88) and after the researcher's reliance on the statistical bag (SPSS) The results showed that students 'attitudes towards the electronic platform differed according to the student's gender variable in favor of male students. The results showed that the trends towards the e-learning platform among males are higher than that of females. It came out with a set of recommendations, the most important of which is holding training workshops on the use of electronic platforms, and providing an ideal classroom environment suitable for holding those Courses, and similar studies have been proposed for all university colleges to come up with agreed proposals and results that can be submitted to the university administration for work. In order to improve the quality of exam delivery for the benefit of students and teachers themselves, and to conduct a study of trends towards the electronic learning platform and its relationship to some other variables.
Downloads
Download data is not yet available.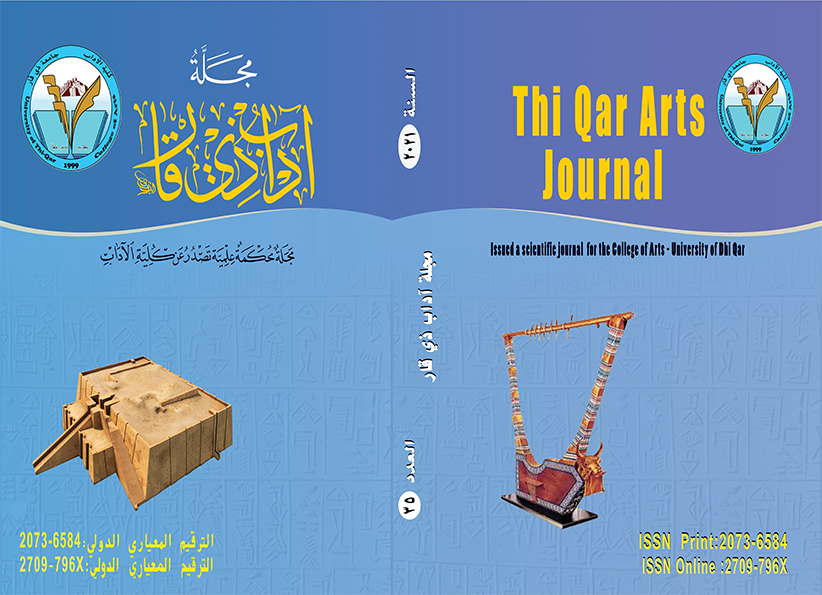 How to Cite
الشويليم. م. ع. م. خ. (2021). Student trends in the Arabic Language Department of the Faculty of Basic Education towards the online education platform. Thi Qar Arts Journal, 2(35), 1-22. https://doi.org/10.32792/TQARTJ.2021
Thi Qar Arts Journal
For all articles published in Thi Qar Arts journal, copyright is retained by the authors. Articles are licensed under an open access Creative Commons Attribution 4.0 International (CC BY 4.0)
, meaning that anyone may download and read the paper for free. In addition, the article may be reused and quoted provided that the original published version is cited. These conditions allow for maximum use and exposure of the work.