The semiology of the image in television advertising an analytical
أ. م. د مصطفى عبيد دفاك

جامعة بغداد / كلية الاعلام
Abstract
لم تعد قراءة المنجز الفني واحدة عند الصانع والمتلقي بعد ان صار للأخير دورا مشاركا في تشكيل المعنى رغم الاختلاف في الحالات المعرفية والثقافية، ولم تعد المعاني والدلالات حكرا على الاول، كما لم يكن المتلقي وريثا سلبيا له بل هو مجدد ومطور لما تناهى اليه من تلك الدلالات والتداعيات والمفاهيم واستعمر تركة المؤلف وشاركه من الناحية الجمالية والمعرفية بين منتج للمعنى (الاول) المؤلف ومنتج ثان هو المتلقي. وهذا الانتاج للمعنى اوجد القدرة على المناورة بالصورة والتحكم بإنتاجها وتضمينها دلالات ورموز غير مباشرة تتأرجح بين الاشارة والايحاء. لتوظيفها في صناعة الاعلان الرياضي الساعي الى ايصال رسالة مختزلة ومكتنزة لتلك الدلالات والرموز والاشارات للمتلقي وتضمين الاعلان اتجاهات سيمائية والانتقال من السيميائية العامة الى سيمائية الصورة. كما انه من الصعب إجراء تحليل شامل للإعلان دون تقييم المعاني الضمنية (الواضحة) والتضمينية (الجانبية) للإشارات المعروضة فيه.
Downloads
Download data is not yet available.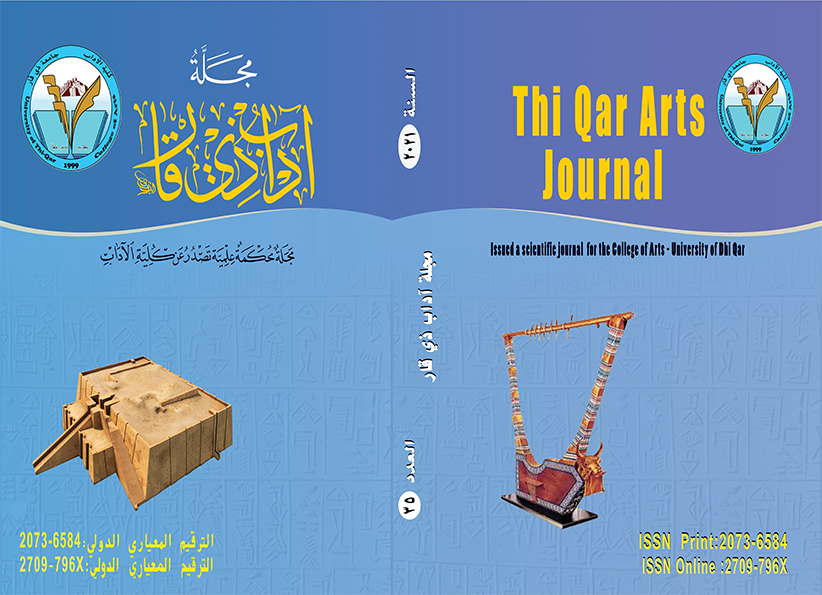 How to Cite
أ. م. د مصطفى عبيد دفاك. (2021). The semiology of the image in television advertising an analytical . Thi Qar Arts Journal, 2(35), 217- 236. https://doi.org/10.32792/TQARTJ.2021
Thi Qar Arts Journal
For all articles published in Thi Qar Arts journal, copyright is retained by the authors. Articles are licensed under an open access Creative Commons Attribution 4.0 International (CC BY 4.0)
, meaning that anyone may download and read the paper for free. In addition, the article may be reused and quoted provided that the original published version is cited. These conditions allow for maximum use and exposure of the work.