اسم الفعل بين القراءة البنيويّة والوظيفيّة
Abstract
This research deals with an important vocabulary from the vocabulary of the Arabic linguistic lesson that was occupied by researches both in the past and in the present which is ( the verb noun ) . This study tried to shed light on the problems occurring in the investigations on the name of the verb that resulted from the view of the ancient grammarians about it and the methodological foundations that they adopted to classify it within the nouns and term that they can it which carries the actual meaning with the semantic aspect not being given the necessary importance to define the section to which the verb noun.
Belongs, which this research will focus on by reviewing the opinions of ancient and recalcitrant grammarians on this topic
Downloads
Download data is not yet available.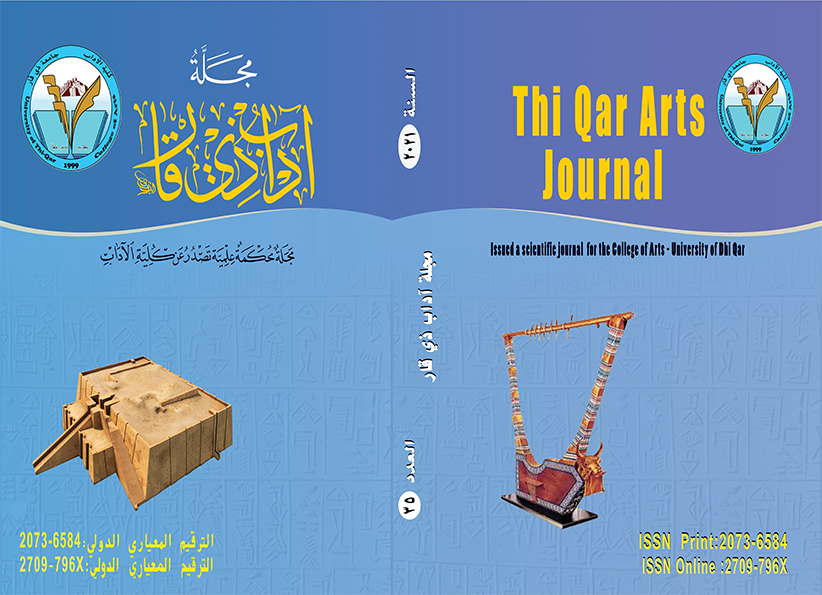 How to Cite
أ.م. د مؤيد مهدي فيصل. (2021). اسم الفعل بين القراءة البنيويّة والوظيفيّة. Thi Qar Arts Journal, 2(35), 301-314. https://doi.org/10.32792/TQARTJ.2021
Thi Qar Arts Journal
For all articles published in Thi Qar Arts journal, copyright is retained by the authors. Articles are licensed under an open access Creative Commons Attribution 4.0 International (CC BY 4.0)
, meaning that anyone may download and read the paper for free. In addition, the article may be reused and quoted provided that the original published version is cited. These conditions allow for maximum use and exposure of the work.