دور الفضائيات الموجهة الناطقة بالعربية في تشكيل معارف واتجاهات الجمهور العراقي إزاء البرلمان العراقي
د. حسين جاسم جابر

جامعة بغداد / كلية الاعلام
Abstract
foreign media has emerged as an important phenomenon in the Arab region in recent years. The West has realized the importance of the media and its influential role in spreading its ideas and promoting its policies. Therefore, he had long been interested in targeted media propaganda, and saw it as a more important and powerful weapon than the work of armies. The beginning was with directed radio, then those in charge of foreign media directed to satellite media, and satellite channels proliferated rapidly. The study aimed to know the role of the Arabic-speaking satellite TV in shaping the knowledge and attitudes of the Iraqi public towards the Iraqi parliament. mainly on the survey method. The research community represents the Iraqi population of males and females in the city of Baghdad. The sample size is 400 males and females. The research reached a set of results, the most prominent of which are:
1- (67.5%) of the respondents confirmed that they always follow satellite channels that speak Arabic.
2 - (52.3%) of the respondents confirmed, in the first place, that the most popular Arabic-speaking satellite channel that they watch is BBC.
(50.3%) of the respondents determined, in the first place, that directed satellite channels speaking Arabic are a primary source for obtaining information.
Downloads
Download data is not yet available.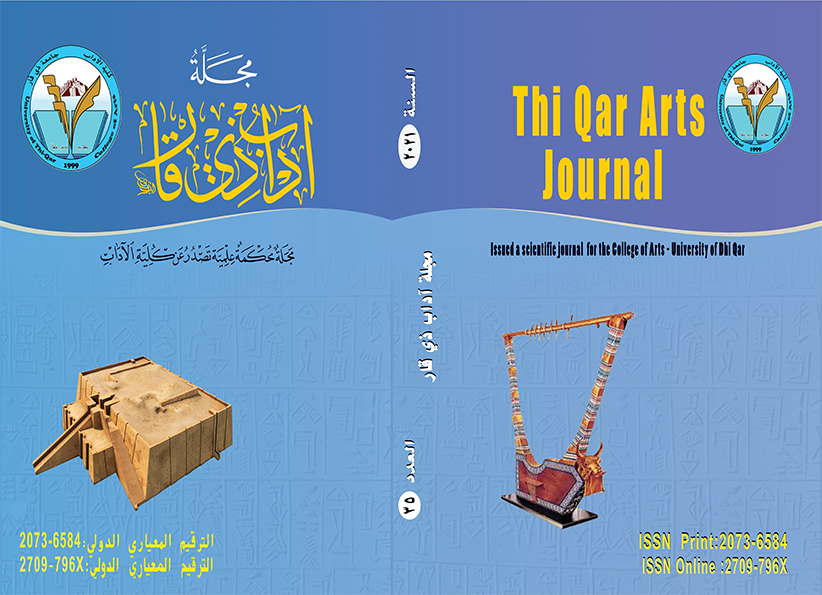 How to Cite
د. حسين جاسم جابر. (2021). دور الفضائيات الموجهة الناطقة بالعربية في تشكيل معارف واتجاهات الجمهور العراقي إزاء البرلمان العراقي. Thi Qar Arts Journal, 2(35), 189-216. https://doi.org/10.32792/TQARTJ.2021
Thi Qar Arts Journal
For all articles published in Thi Qar Arts journal, copyright is retained by the authors. Articles are licensed under an open access Creative Commons Attribution 4.0 International (CC BY 4.0)
, meaning that anyone may download and read the paper for free. In addition, the article may be reused and quoted provided that the original published version is cited. These conditions allow for maximum use and exposure of the work.