Vol. 2 No. 42 (2023): Literature and Language, Historical Studies, Geography,Educational and Psychological Sciences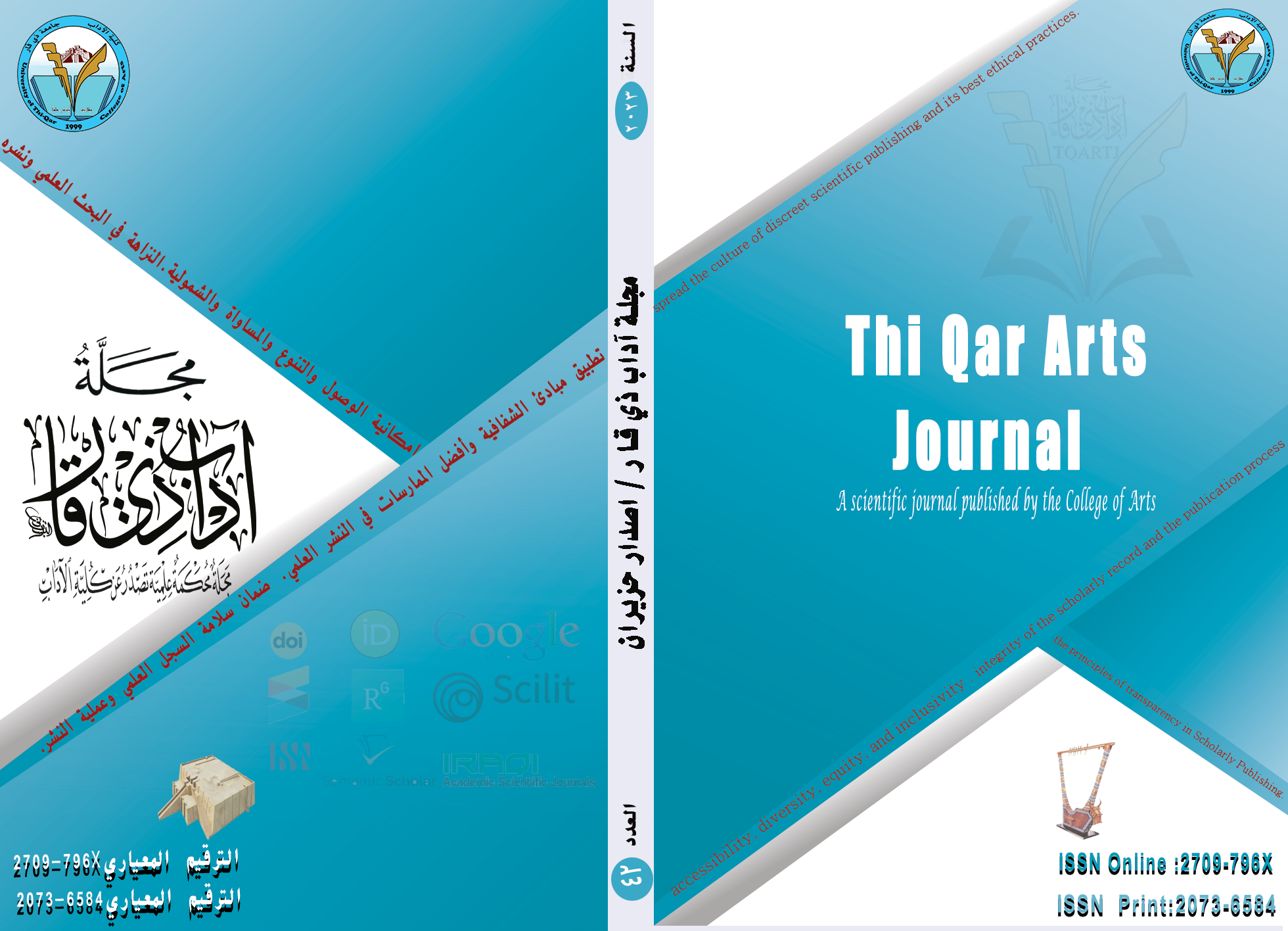 The scientific journey of Thi Qar Arts journal witnessed a remarkable development in scientific publishing and its evaluation after it became clear to the best ethical practices in scientific publishing and became a natural culture for the journal in publishing research. The editorial board has been working during the past few years to apply the principles of transparency and best ethical practices to all published content, enhance integrity in scientific research, ensure the safety of the scientific record and the publishing process, and enhance accessibility, diversity, equality, and inclusiveness in all aspects of scientific publishing.
    The editorial board makes exceptional efforts to highlight this adopted policy in reaching the highest international scientific standards in its practice of the scientific publishing process to become an academic culture that is exchanged by authors and reviewers as well as publishers, which qualifies the journal to transform from local and regional academic fame to global academic fame for competition in obtaining the highest global impact factor in the field of humanities specialties, starting from the qualifications of the Iraqi scientific environment, which is known for its creative knowledge richness inherited from the oldest human civilization known to humanity over generations and successive eras.
    The journal has an integrated scientific archive that tells about that journey full of solid knowledge achievement that was deposited on the website of Iraqi scientific journals affiliated with the Iraqi Ministry of Higher Education and Scientific Research from the first issue in January 2010 to the last issue in May 2023, and alongside that an electronic site that works with OJS3 (Open Journal System) system available for free access (Open Access) around the clock as an identity for the College of Arts / University of Thi Qar in solid scientific publishing, and the site includes the electronic journal policies of the journal in publishing scientific research and electronic services that guarantee authors preserving their knowledge achievements from a secure digital archive to a digital object identifier (DOI) which prevents them from fake publishing and losing their research achievement.
    The journal's policy in evaluation and review is characterized by objectivity and transparency, which strengthens the research paper submitted to the journal and helps to make the appropriate decision by the editorial board to publish it. It also benefits researchers in improving and correcting their research papers. The journal also ensures the professionalism of reviewers' work and their commitment to journal ethics.